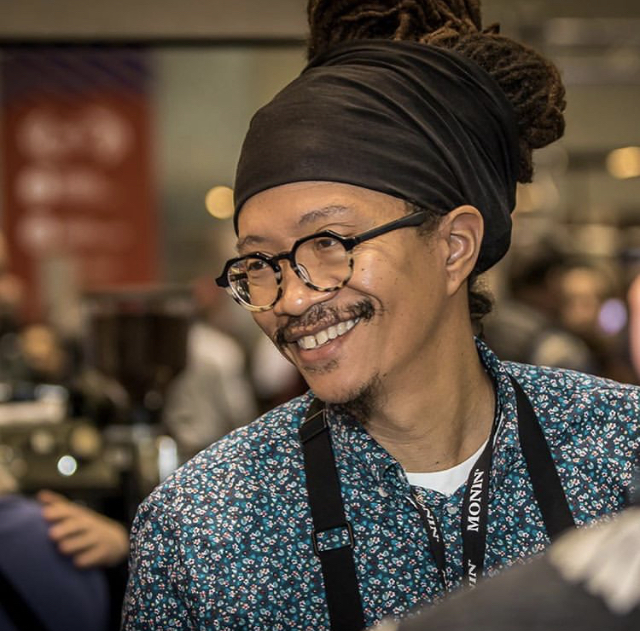 Black & White Coffee Roasters
Lem Butler has worked in the Specialty Coffee Industry for 14 years from barista, Café GM, Wholesale Customer Support in North Carolina, Kansas and California to Training and Consulting in Japan, China, Kenya and Ethiopia. He has visited over 25 farms on 4 continents and won the 2016 United States Barista competition; going on to represent the United States in the 2016 World Barista Competition where he placed 4th. Together with his business partner, Lem has helped create Black & White Coffee Roasters focusing on simplicity helping the evolution of the Specialty Coffee industry and its main purpose: bringing people, producers, roasters, baristas and consumers together.
Lecture: A Participant in the Evolution of Specialty Coffee
Joe Coffee Company
Kendra's specialty coffee career began in 2007 in a Western Pennsylvania college town and she has been an active part of the Philadelphia coffee community since 2009. As a co-founder of Coffee Friends PHL, she has organized fundraiser TNTs and Triangulation events, centering women and folks who have felt underrepresented in the coffee community. She is a member of the US Brewer's Cup Committee, a WCE Certified Sensory Judge, and sometimes she coaches friends in competition, too. Kendra currently works as a trainer and educator coach for Joe Coffee Company in Philadelphia and New York City.
Workshop: Identifying Organic Acids
Equilibrium
Courtney Muir is an LMFT (97006) with a private practice in San Diego, CA. She provides DBT and Gender Therapy, which involves supporting trans and gender-non-conforming folks with transition, as well as therapy/coaching services related to self-compassion and self-care. Courtney has extensive training in DBT, gender issues through WPATH, and Mindful Self-Compassion. Courtney has both personal and professional experience with managing burnout and "compassion fatigue" and is a passionate stand for self-care in its truest sense. Part of Courtney's self-care routine includes spending time with her two house rabbits and the black lab she is raising for Guide Dogs of America.
All Group Session: Self-Care to Heal and Prevent Burnout
Barista Behind the Bar
Camila Coddou is a longtime coffee industry professional and has held various positions over the last 13 years: barista, education director, wholesale director, café manager and operations manager. Camila created Barista Behind the Bar, an interview-based project focused on equity in the coffee industry, in order to center the voices of baristas and find employee lead solutions for a sustainable coffee industry. Camila writes and teaches about equitable hiring, training and management practices for diverse working environments, employee retention and satisfaction, and employee support. Camila resides in Portland, Oregon with her partner and their two rambunctious dogs.
Lecture: Equitable Hiring, Training, and Employee Support Practices
Chocolate Fish Coffee Roasters

Born and bred in Puerto Rico, Elvira has always been surrounded by coffee. She grew up learning how to make coffee with her grandma at a young age and scavenging through her uncle's collection of remnants from coffee farms in the 18th, 19th, and 20th century. In 2014, her mother took her to the Coffee and Chocolate Expo and there she took her first Barista course. Meeting many Producers, Roasters, and Baristas that day, she realized Coffee was the industry she wanted to be in. While completing her BBA-HR degree, she continued her search for coffee knowledge by attending classes at the Escuela de Café y Baristas de Puerto Rico and went on to complete her SCAA Heritage Barista Level 1 certificate. Elvira now works as the Education Director & Trainer for Chocolate Fish Coffee Roasters in Sacramento, CA. She has continued classes through the SCA, completing her intermediate Barista Level, taking the Instructor Development Program course, and earning her license as a trainer through the SCA. Member of the SCA and Barista Guild, Elvira lives and breathes coffee!
Workshop: Steaming Alternative Milk
Cafe Imports

Meister has a kind of double career as a coffee professional and a published journalist/author: She is both the managing editor in charge of content for Cafe Imports as well as the company's director of education. She is the author of "New York City Coffee: A Caffeinated History."
Lecture: Let's Talk About the Price Crisis
Counter Culture Coffee

Hana worked in the world of specialty coffee as a retail manager and educator. She has competed in USBC, and loves volunteering at an assortment of industry events. She is also a Community Coordinator for the SCA. Her hobbies include coffee, and more coffee, with an occasional happy hour thrown in the mix.
Lecture: Baristastainability
Coffee People

Since founding the Coffee People Zine in early 2018, Kat Melheim has dedicated her time to giving coffee professionals across the globe a platform to express themselves both creatively and professionally. She has given hundreds of coffee people a place to feel worthwhile both as individuals, and as part of the greater coffee community. As well as her work with the zine, Kat is the Head Roaster at Allegro Coffee Roasters in Boulder, CO. Through her diverse experience and unique insight, Kat has shown herself to be a powerful community organizer and vital part of the coffee industry.
Espresso Yourself: A Zine Making Workshop
Peerless Coffee and Tea

Jessica is the Senior Account Executive and Director of Training at Peerless Coffee & Tea. She has had a variety of roles in her 7 years in the coffee industry, including a US Brewer's Cup Finalist, Instructor for the SCA, Event Coordinator for local community occasions and a member of the USBrC Working Group. Her passion has always been in coffee education and training and she is dedicated to helping others finding their own passion in the industry.
Workshop: Seasonal Cold Brew Beverages
Independent

Missy is a versatile coffee professional. She began as a barista in 2003, and has since filled every role in coffee retail and several roles in coffee wholesale. She is now an independent trainer and consultant.

Missy is devoted to promoting quality and innovation in the industry. She has been judging the US Barista Championships since the 2014 season, and is a current Head Judge and competitions committee member.
Workshop: Transformative Signature Beverages
Colab Cooperative

Nicole Poquette, MS, AST, PCQI is a consultant training professional for CoLab Cooperative who lives in Knoxville, Tennessee. Part native of both NW Arkansas and Wisconsin, her education background is in food science, and work background in sensory science. She has worked in both the retail and manufacturing-side of specialty coffee, and loves being part of the coffee community. She also works with t=he University of Tennessee in the sensory science lab as a research specialist by assisting and conducting sensory research. Nicole is consistently inspired by the depth and passion of the specialty coffee community, and she is motivated to add to the education, training, and research for the community.
Workshop: The Science Behind the Flavor Wheel
Camellia Coffee Roasters

Kelly Hill has been in the Specialty Coffee industry for nearly 8 years. She has 5 years of coffee training experience. She competed in the 2018 and 2019 United States Brewers Cup competition, placing 12th in the nation in March 2019. She is a certified barista instructor for the Specialty Coffee Association and has taught at national SCA and Barista Guild of America events. She has helped organize countless local competitions, classes, events, and fundraisers including latte art throwdowns, cocktail competitions, coffee cuppings, brewing classes, and more. Getting people excited about coffee is her favorite part of her job. In her spare time, she enjoys eating ice cream, tacos, and listening to true crime podcasts with her two cats.
Panel: Balance in Coffee: A Panel on Work/Life Boundaries
Counter Culture Coffee
Bronwen Serna loves coffee and people. She has been a practicing Coffee Professional since 2000, a Professional Barista, Roaster, and Barista Trainer, a Certified Instructor and Assessor with the Specialty Coffee Association. Her love of coffee precedes her experience, where she manages to frequent many coffeehouses all over the world and became a Barista after having drunk many cups of coffee and inspired by a trip to Italy. Currently working with Counter Culture Coffee in LA, she continues to build excitement and knowledge for clients and coffee professionals in the Specialty Coffee scene. She loves to travel and explore and is working toward combining her love of coffee with yoga.

Workshop: Effective Communication for Trainers
Blue Bottle Coffee
Selina works for Blue Bottle Coffee in Venice, CA and has been with the company since 2010. As a Café Leader, she continues to enjoy her work as a barista, but also as a trainer, mentor, and coach. Selina began volunteering with the SCA in 2012 and has managed the SCA BGA Café since 2015. She loves people and coffee.
Workshop: Effective Communication for Trainers
Cafe Virtuoso
A native Northwesterner turned So-Cal sunshine girl, she has no memory of ever not loving coffee. Savannah is the QA manager for Cafe Virtuoso, a licensed Arabica Q grader, an AST and runs a non-profit that offers scholarships for SCA certified training at the San Diego Coffee Training Institute. She obtained her Level One and Level Two SCAA Barista Certifications.
Workshop: Exploring Espresso Profiles
Mother Tongue Coffee
Jen is the owner of Mother Tongue Coffee and she runs Pulley Collective in West Oakland which is a shared roasting space, She serves as the Vice Chair for the Coffee Roasters Guild with the Specialty Coffee Association and she is the Founder/CEO of #shestheroaster - which promotes and encourages self-identifying womxn in the coffee industry to become professional coffee roasters. She is a certified Q Grader and the 2019 US Cup Tasters Champion.

When not roasting, you can catch Jen at an Oakland Athletics game where she plans on spending her retirement and one day meet Rickey Henderson.
Workshop: Cupping Roasted Coffees for Quality Control
CoLab Ops
Thomas is excited to share educational experiences and use these experiences to assist in forwarding our industry. He is the founder of CoLab Ops and a consultant with for-profit and non-profit businesses. His background includes 15+ years in developing programs including sensory evaluation, food safety (HACCP/HARPC) and quality, third-party and government certifications (SQF, Organic, Fair Trade, Kosher), employee learning, and HACCP. He believes through training to further understanding of what we are consuming and/or producing that we can create a passionate workforce and supply chain that elevates our trade. Non-work-Tom likes to play guitar, sing, and cook.
Workshop: The Science Behind The Flavor Wheel
BUNN
Rusty has been serving in the Specialty Coffee industry for nearly 13 years. Although he appreciates all aspects of coffee, his passion is in brewing coffee to bring out its full potential. He has spent the last half of his coffee career traveling and investigating different brewing methods. Teaching at many industry events, he's had the opportunity to work with baristas and brewing professionals around the globe. He and his wife Emily live with their two daughters on their family farm in the heart of North Carolina.

Workshop: Profile Brewing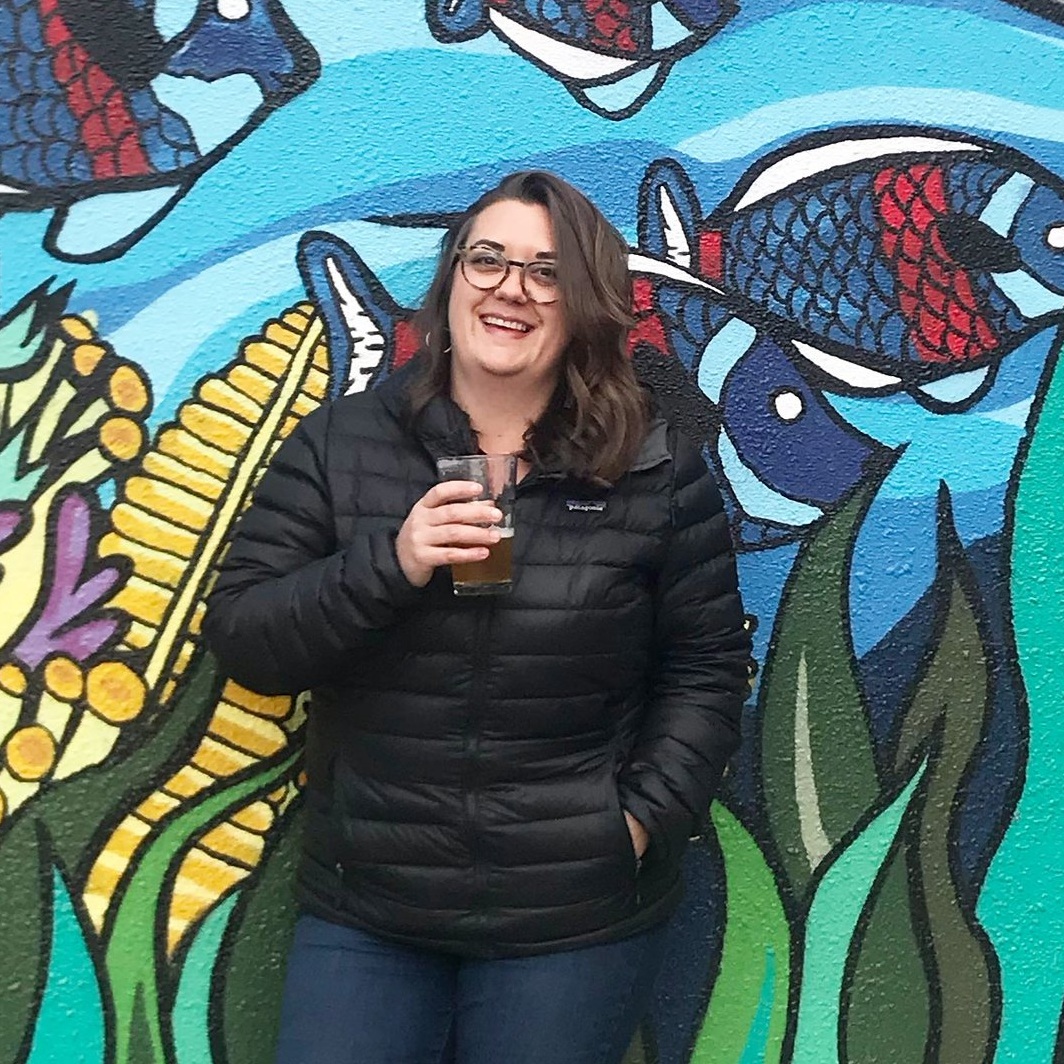 OZO Coffee Company
Alexandra LittleJohn is the Director of Wholesale for OZO Coffee Company, based in Boulder, CO. She currently resides in Denver and also served on the Rocky Mountain Craft Coffee Alliance (RMCCA) Board of Directors as their Membership Chair. She has worked with some of the best in the business, Portola Coffee Lab, Verve Coffee Roasters, Equator Coffees & Teas, and now at OZO Coffee. Alexandra has dedicated many years to volunteer leadership through the Specialty Coffee Association, the Barista Guild of America, as well as mentoring career minded baristas throughout her career. In her free time she enjoys, live music (bluegrass is her jam), karaoke, and 90's arcade games.
Workshop: Profile Brewing
Stumptown Coffee Roasters

Dandy Anderson is a New York based coffee professional originally from New England. They have over a decade's worth of experience holding various positions including Lead Barista, Head of Training, General Manager, and Regional Manager. They currently manage the Greenwich Village Stumptown cafe. They believe coffee is for everybody.
Lecture: Café Leaders as Culture Champions
Stumptown Coffee Roasters
Kristi Persinger is an Educator at Stumptown Coffee Roasters in Los Angeles, CA. She has been active in the coffee community since 2013. Before establishing her career as a full-time coffee professional, she studied Jazz Vocal Performance and Sociology, but quickly found that her true passion and life's calling lies within the realm of speciality coffee.
Workshop: Transformative Signature Beverages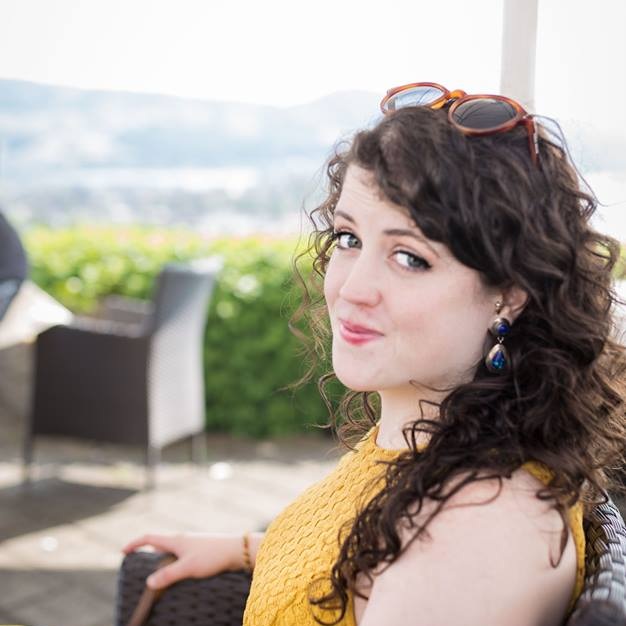 Royal Coffee
Sandra Elisa Loofbourow is the Tasting Room Director at The Crown: Royal Coffee Lab & Tasting Room. Her experience working as a Spanish/English Interpreter, working in kitchens, and teaching Argentine Tango all influence and inform her approach to coffee. Sandra has been a barista, roaster, and green buyer for several companies in the Bay Area. She's a certified Q Grader, and runs the Tasting Room at Royal Coffee's the Crown in Uptown Oakland, serving fascinating coffees and delicious education to consumers and professionals alike.
Panel: Balance in Coffee: A Panel on Work/Life Boundaries